Best Examples for YouTuber Marketing in The World
One of the most poular social media apps, YouTube, is chosen by many companies for video marketing purposes. The platform is used not only for marketing activities but also for creating corporate culture and brand identity.
21 June 2022 ・ Author: Speaker Agency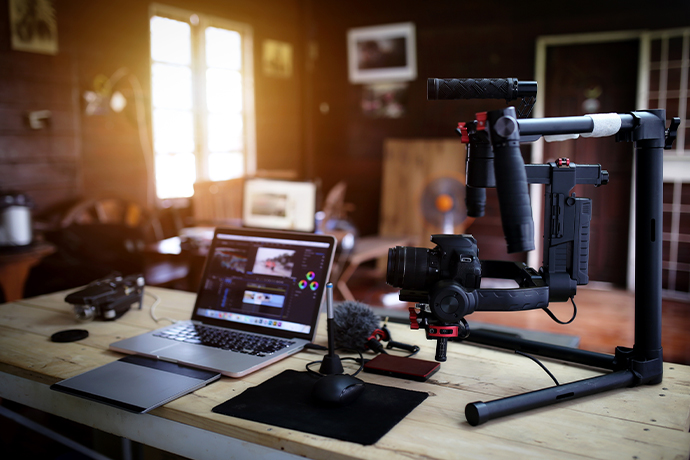 YouTube videos can be accessed by a number of devices and provide mass viewers with video content which promote products or services. No wonder companies prefer YouTuber marketing to manage their brand positioning operations, brand awareness activities and promote their products or services for it is quite effective.
Advantages of YouTuber Marketing
New marketing methods and strategies are being introduced frequently in the time and age we live. This, of course, is a result of wide-spread use of technology and digitalization. One of the most preferred marketing methods is YouTube marketing and it's an environment where businesses use in order to promote their products or services. Businesses also run their PR campaigns and even carry out corporate social responsibility duties. Some of the advantages which come by using YouTube marketing methods are as follows:
Broadcasting in multiple languages is supported by YouTube which also provides closed caption (subtitles) and voive-over options. YouTube is widely accessed around the globe.
When viewers and users think that the marketing content on YouTube is engaging and amusing, it's much easier to establish or improve user interaction.
YouTubers have a strong connection with their fan base. This connection is the bridge between you and your target customers which will also help to reinforce the trust for your brand.
In most cases, visual content lasts longer than the inscriptive content. When you conduct marketing operations with the help of video content, all the groups tend to react and the message is lasting.
Best Examples for YouTuber Marketing in The World
YouTubers play an important role in marketing strategies if the core of the company's growth strategy is based on going digital. Some of the YouTube channels with millions of subscribers in the world with interactive video content are listed below:
Vlogs on a Daily Basis
Daily vlogs are basically videos which show the daily routine activities of the YouTuber. Subscribers follow these YouTubers to find out how they live and function in life. In these videos certain products are sponsored and the YouTuber promotes these products or services including guidance about the use of them or they explain traits of the products in detail. Daily vlogs are a way of building product trust. There are some famous YouTubers who shoot videos in which they display how to make the most of a product. Casey Neistat, Vagabrothers, Hey Nadine, Sawyer Hartman, Martyn Casten ve RayaWasHere are some of the names in the YouTube environment.
Shopping and Fashion
Videos which are made with the ideas of Open The Box, Shop With Me or Making The Right Combination serve the purpose for sponsored products. Subscribers are keen on the activities of their favourite YouTuber who asks them what they think about the last clothing combination he or she made and interact with them through the YouTube channel. Open The Bow videos are known to be exciting because a new product is displayed in the video and the experience of the users are broadcasted on the channel. This is a very useful way to promote a new product and a great way to build trust for the brand. Some of the YouTubers who shoot sponsored product videos are Ashley Brooke, Best Dressed, Shahd Batal, Atta Halilintar, Tess Christine, Vanessa Ziletti and Kalyn Nicholson.
Videos About "How it's made"
Explaining viewers how an item is made and using sponsored products while showing the manufacturing stages help building trust. Subscribers get to witness that the product delivers for what is advertised; this actually increases the interest towards the product. A few important YouTubers and channels shooting content like this are Video Influencers, Think Media Podcast and Jessica Stansberry.
If you are looking into using Influencer power for your YouTube activities please see our web pages and meet Speaker Agency's Marketing Speakers & Brand Management Speakers expert speakers Behice Ece Ilhan, Dave Carroll, Edward Newton Rex, James Bridle to help with your business.