Impact of Social Media and Business Influencers on Marketing
Marketing tools and strategies are now including the use of social media as a result of improved technology and digitalization. Businesses are making sure they are represented in social media channels so that they can promote their products or services and contact their customer base directly.
20 April 2022 ・ Author: Speaker Agency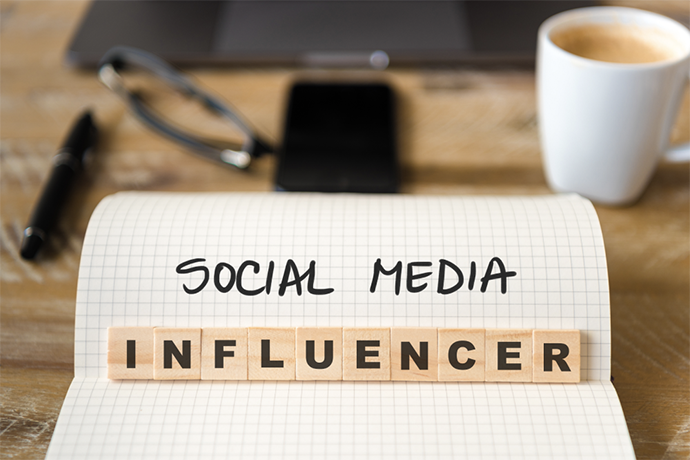 They also post content (messages and/or related material) compatible with the industry they operate and work in co-operation with Business Influencers.
Impact of Social Media and Business Influencers on Marketing
Social media channels are preferred increasingly by businesses to create brand value and to target more customers.
Research shows the number of people who are logged on to digital platforms is increasing and these digital beings spend most of their time on social media. Increasing number of users and the interaction between the platforms and the users clearly affect marketing activities:
Social media is one of the most important tools where the questions of the customers are being directly addressed by the brands. By using social media channels, brands meet the demands of the customers thanks to the communication platform between the customer and the brand. An effective brand image is possible to be made through the uses of this communication platform where new strategies also can be adopted.
Feedback collected through the social media accounts of the company is a vital source of information for marketing activities, for this feedback is about the products, services and/or all other issues. Depending to the collected data, the company will examine its marketing strategies and try and adopt new ways of marketing to increase sales. Business influencer activities can be additionally exercised so that the products or the services are promoted directly. It's also possible to create original content about the products or the services which once again, will help increasing sales.
Customers are likely to investigate about the product or the service they are to buy before they make the purchase. Those who bought and used the product or the service, usually make comments about them as well. It's established these comments are taken into consideration by other potential customers. Therefore it's quite important for companies to pay close attention to the feedback collected on these digital platforms. This way, they will improve not only in terms of sales numbers but be also able to improve their products or services.
If the company/brand owns several digital accounts, it's important to make use of them by being actively logged on to these accounts. Company prestige and brand value are directly related with this because it's a fact that strong ties between the seller and the customer are formed by using digital channels. Hence the attention on digital channels as they serve no different than the known marketing activities. The digital connection between the seller and the customer can be improved by using technology efficiently and regularly.
How to Make Use of Social Media and Business Influencers for Marketing
If the companies want to expand their marketing activities on digital platforms, they have to adopt an efficient way of using social media channels. Efforts for a prestigious company must include 'influencer marketing' and 'business influencer' activities which are also popular social media trends nowadays.
Influencers are followed on digital platforms by many people because their knowledge, experiences and expertise are valued by others. It's possible to draw attention to your company with the help of business influencers. You can outpace your competitors and improve your company name and prestige due to the social media impact created by using those channels actively.
Here are some suggestions to use social media efficiently within the framework of Business Influencer activities:
To implement marketing strategies on digital channels, you have to have solid knowledge of your customer base and post related content accordingly. When you think about your customer base and your targeted group(s,) please remember to take aspects such as age, sex, cultural differences and income level into consideration.
If you use the digital channels only to post content, it might be slightly unattractive for the customers. Make sure you sometimes organize panels where the questions of the customers are answered or live broadcasts where different topics are addressed on special dates. These activities are known to work when if you want to have more followers on digital channels.
Also, customers are observed to feel slightly bored if you post similar content on the platforms you use. It's important to enrich your digital platform with regularly changed photos, images, videos, interviews, business influencers' materials or blog articles because that way your customers won't lose interest in the particular channel. Make sure your content is original, with decent quality, compatible with your targeted group(s) and regular. Your Brand Value will not only be preserved but also improved.
Find out more about the impact of social media and business influencers in marketing activities by checking our website. Speaker Agency offers expert speakers Dr. Behice Ece Ilhan, Will Higham, Dave Carroll, Dr. Michal Kosinki and Timothy Armoo on many topics including marketing and sales. Make the most of their experiences to benefit your business.