5 Methods of Digital Marketing in E-Commerce
Businesses today are active on digital environment and their needs for expanding potential customer base, increasing sales, promoting products and raising brand awareness are carried out on E-Commerce environment by using digital marketing techniques. Digital marketing activities are done through search engine, advertisements, blogs, video content and social media applications.
24 May 2022 ・ Author: Speaker Agency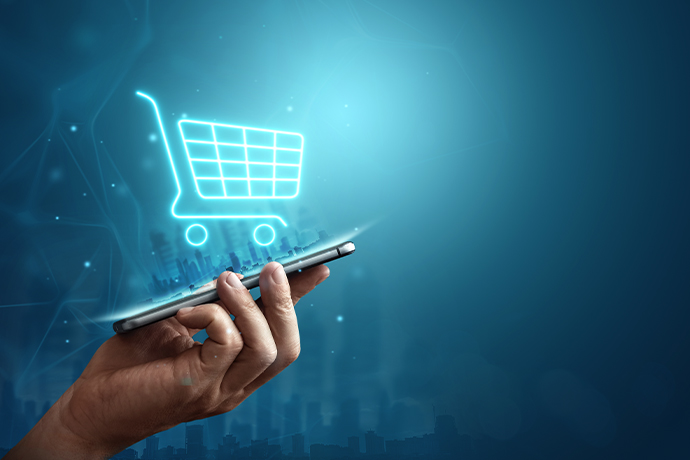 What Medhods Are Out There for Digital Marketing in E-Commerce?
Here are a number of digital marketing medhods for businesses to promote their goods, services or promotional campaigns for a larger base of customers in the competitive world of e-commerce:
1. SEO (Search Engine Optimization)
SEO stands for "search engine optimization." In simple terms, it means the process of improving your site to increase its visibility when people search for products or services related to your business in search engines. The better visibility your pages have in search results, the more likely you are to garner attention and attract prospective and existing customers to your business. You can conduct SEO activities both on-site and off-site.
2. Social Media
Customer behavior analyses show that the trend towards social media continues because of technological improvements, digitalization and smart phones. You can use social media applications like Instagram, Youtube, Twitter, Facebook, Tiktok and Twitch to increase contact with related customers. Posting messages regularly, creating quality content and replying to customer comments in a timely fashion are crucial if you wish to increase the impact of social media marketing.
3. Influencer Marketing
One of the most popular methods of digital marketing by using social media is influencer marketing. Using highly respected accounts with many followers (and correspondence) is a way of promoting your products and services. Organizing promotional campaigns or lottery schemes (drawings) are also the tools to promote your products and services. Influencers who have established trustworthy relation with their followers will encourage their followers to purchase your product.
4. Google Ads
Businesses which carry out digital marketing activities on search engines can also use Google Ads and reach out to their customers easily. Google Ads analyse the targeted customer base suitable for you by categorizing your products on any e-commerce platform and advertise your products on various places.
Sponsored ads will allow you to make ads purchases compatible with your budget and increase brand awareness accordingly.
5. Content Marketing
Most users are inclined to investigate and learn about the service or the product they are about to buy before making the purchase. This means, businesses should create quality content about the topic the users are searching if they wish to reinforce the connection between the users and themselves. You will build trust on your brand with the help of quality content and the users will be able to gain more information about your services or products. The more the user contact, the better for your business.
Advantages of Digital Marketing
The advantages of digital marketing in e-commerce are as follows:
Easy access to target customer base.
Improving traffic on your website by using sponsored ads, quality content and influencer marketing activities.
Conducting customer behavior analysis by using digital marketing techniques. When you reach out to your customers by organizing sales campaigns, drawing schemes or reduced price campaigns, you will get a reaction from them. The data will be useful for customer behavior analysis.
Digital marketing methods are known to be effective to increase brand awareness and trust on the brand.
While analysing digital marketing methods, you will also be able to detect what appeals to the customer and how customer behavior is shaped, both of which will give you an opportunity to build new strategies.
For detailed information on digital marketing in e-commerce and a better understanding of the advantages of digital marketing, please visit Speaker Agency's website, our page about Digital Marketing & Social Media and let our expert speakers John Rossman, Jonathan MacDonald, Jonas Kjellberg, Mustafa Içil and Dr. Behice Ece Ilhan give you more information and insight about related topics.