Next Generation Learning and Teaching Methods in Education
Analytical thinking, consolidation, improving communication skills, arousing curiosity and interest, fortification, guidance, working together, creativity and individual learning are the fundamentals of next generation learning methods.
16 June 2022 ・ Author: Speaker Agency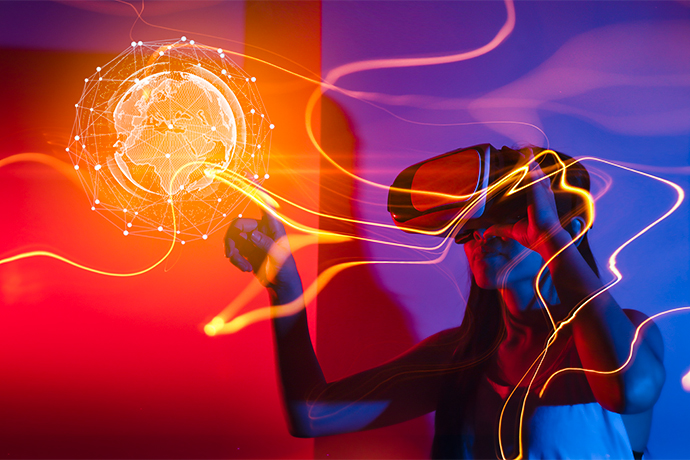 Possible educational methodologies designed to equip new generations (individuals who grew up with technology and digitalisation) are mentioned below:
Leading the Individual to Do Research
Leading the learner to do research is one of the most popular trends in next generation education. Information is easily accessible thanks to the digital devices we use today. The learner has pages and pages of internet information under the tip of his thumb but what matters here is something else. Ready information that the internet provides is not the issue. It's rather the ability of the learner to shift through it properly. The ability to collect, interpret and analyse the information is very important. Research is not only about reading. It's possible to do research by seeing, listening or simply by travelling and experiencing. Learners can be lead according to the subject topic and given compatible tasks.
Mentoring
Mentoring is a relationship between two people with the goal of professional and personal development. The "mentor" is usually an experienced individual who shares knowledge, experience, and advice with a less experienced person, or "mentee." When considered in the framework of education, a mentor motivates the learner, intervenes in the process when the learners needs support and introduces the student new ways of perspective. The mentor teacher needs to be a good observer of his or her surroundings. Also, he or she has to follow the development of the student closely so as to see the students' needs. If and when necessary, the mentor teacher provides support for the learner. Especially during the times of crisis, the learners need to be well-equipped to tackle the situation. Mentors are the ones to boost their self-confidence by guiding them with positive psychology.
Taking part in teamwork
Teamwork happens when people work together towards a common goal. This goal could be professional or personal. Defining teamwork is simple, but understanding how to work well as a team can be complicated. Becoming an effective high-performing team takes practice and guidance. One key to a successful team: When individuals realize that working together on a project is more effective than working alone. Teams are effective when they aren't just dividing up tasks and working independently to get them done faster. Great teamwork is about working together and collaborating to come up with better approaches. Diversity and inclusion are important both for educational institutions and companies because they matter for the individuals and corporate identity. Diversity and inclusion efforts make it easy to consolidate the strenghts of people so that efficient teams can be built. Next generation learning methods open ways for strength, creativity and communication skills which are essential when building efficient teams.
Teaching how to learn
You have to teach learners how to be self-sufficient and reach the right information with the right methods in the age of ever-increasing volume of data. Learners who are equipped with learning skills scan information coming from different sources, they ask the questions 'why' and 'how' and analyse their own needs to deliver a well-planned product management. Learners are lead to investigate and research and this is a way to make education sustainable.
Learning from mistakes
In the process of learning, it's perfectly natural to make mistakes and it's important to make the learners understand we must learn from mistakes. Learners with this ability are capable of keeping to learn with more self-confidence and awareness. Making a mistake is a negative at first glance. However, making mistakes have also positive effects in the long run. We grow and mature by the help of past mistakes because we extract knowledge and experience as a result of the analyses we make after making those mistakes.
Using technology efficiently
Next generation learning methods use artificial intelligence, Internet of Things and augmented reality. Learners are interested in technology naturally and it's important to equip them with new skills like coding so as to improve their analytical thinking. Digital devices and tools are necessary as educational equipment to ensure raising well-equipped individuals.
For more information about next generation learning and teaching methodologies, please visit Speaker Agengy's website for educational speakers Jim Carroll, Linda Luikas, Thomas Frey, Patrick Dixon and meet our experts.