What Examples Are Out There for Digital Transformation Today?
The world is going through a massive digital transformation accelerating with the impact of the pandemic. Almost all companies run this process by proving that remote work is possible, even sustainable, and by digitally integrating many other processes.
28 December 2021 ・ Author: Speaker Agency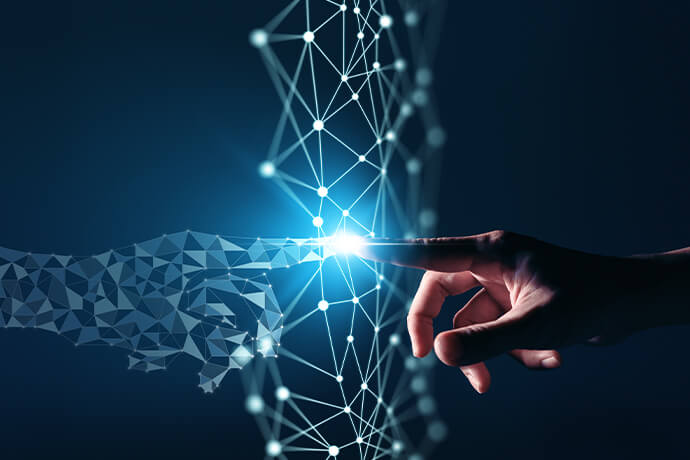 The world is going through a massive digital transformation accelerating with the impact of the pandemic. Almost all companies run this process by proving that remote work is possible, even sustainable, and by digitally integrating many other processes.
Digital transformation is the integration of an enterprise with digital technology in all areas. However, companies operating for different purposes in each industry need to get outside of their comfort zone in order to experiment new management methods. Are you ready to discover much more about the digitalization process which might take you beyond your comfort zone? Here you can check our article regarding the question "What is digitalization and what are the examples?"
What is Digital Transformation?
Digital transformation is applying digital capabilities to processes, products and assets to enhance efficiency, increase customer value, manage risk and navigate uncertainty through new revenue generation opportunities. To adapt, companies must fundamentally change the way they operate, be willing to accept cultural change and rethink their status quo. Because Digital talent and capabilities are the keys for transformation and exploring new business opportunities.
Examples of Digital Transformation
Although the dynamics and cultural needs of each business are different, basically all transformation processes have similar scenarios. Here are some company projects which successfully accomplished digital transformation in the global and local economic systems:
• Transition from physical selling to e-commerce.
• Embedding Artificial Intelligence and machine learning into business analytics to unlock new insights.
• Adaptation from on-premises data centers to cloud computing.
• Improving the employee experience by enabling employees to work remotely.
• Leveraging virtual reality and augmented reality to improve product design and service processes.
• Using big data analytics to be more efficient and to optimize business processes.
• Creating mobile applications allowing customers to interact with the company from a mobile phone.
• Creating digital marketing and social media strategies instead of conventional marketing methods.
Digital Transformation in Finance
Financial sector is among the prominent areas in the digitalization process. Indeed, financial innovation serves the entire economy by providing remarkable opportunities that go beyond financial institutions. Financial transformation covers banks, insurance companies, mutual funds and other financial services institutions creating new forms of interaction in their products, internal structures and operational processes, managerial practices, customers and distribution channels. Banking services, which is one of the prominent financial institutions in countries such as Turkey, plays a leading role in the financial digitalization process. Successful examples of digital transformation in banking continue to emerge where we frequently see mobile banking applications and digital banking procedures in our country.
Industry 4.0 and Digital Transformation
Industry 4.0 is among the most mentioned concepts in the digitalization process, as it means an important transformation is on the way in terms of goods are produced and delivered. A series of activities to be carried out for the transition to industrial automation and flexible factory require transformation. To create smart factory systems, digital transformation processes evolve with features such as internet of things (IoT), secure wireless cellular connectivity, 3D/4D printing, automation and robotics, smart robots, cybersecurity and blockchain, machine-to-machine (M2M) communication and predictive analytics to make the manufacturing process more efficient and faster.
The Impact of Staying in the Comfort Zone on Digital Transformation Process
Comfort zones are among the main factors that explain the individual's response to organizational change. When in their comfort zones, all transactions and operations feel familiar for the employees, hence they have the safety and control of their work. However, for transformation to be successful, it is essential that employees at all levels adopt a mindset which is oriented for growing and learning. Pragmatic approaches would be useful to make the changes along with the attitude of the leader which plays the role in getting out of the comfort zone without destroying the perception of trust and organizational commitment of the employees in the transformation process.
Naturally, it is important both for the individuals and organizations to get mentorship from experts for Digital Transformation. Speaker Agency's speakers about digital transformation who are experts in their fields; Gerd Leonhard, Mustafa Icil, Tan Le and Chuck Martin offer rational thinking techniques that will create solutions against resisting change by staying in the comfort zone during the digitalization process in different sectors. As an employee or manager, contact Speaker Agency to play an active role in the transformation process of your company.