Economic Ramifications of the Russia-Ukraine Conflict
It's a fact that economies are directly affected by major world events. Many topics become issues to be worried about in an environment where political and military actions are taken and they have economic impacts. The conflict between Russia and Ukraine has been on the world agenda and raised different kinds of economic questions.
29 April 2022 ・ Author: Speaker Agency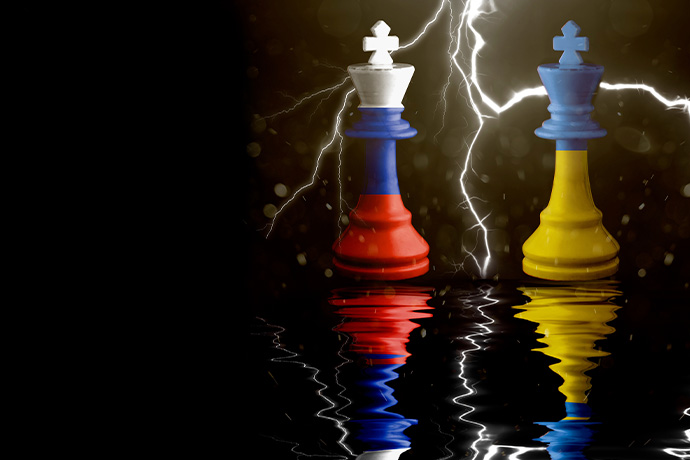 The economic ramifications of the war between Russia and Ukraine can be analysed in several different aspects. Let us take a closer look at the economic results of the crisis in the following paragraphes:
Increase in Fuel and Energy Costs
Russia, one of the parties to this conflict, is also one of the biggest producers of fossil fuels, which is the main reason for the increase in oil prices. The increase in fuel prices directly impact the commodities. Barrel price for oil (Brent and WTI) reached to a point where it has become inevitable for European countries to reconsider their commercial relationship with Russia, the country which is the main energy provider for some European nations. In the continent, some countries like Sweden and Netherlands took measures for the public to be less affected by this. An example to these measures is to lower the tax on household power, fuel and natural gas. Unfortunately the war not only made the fuel prices go up but increased the price of certain commodities such as nickel and aliminum. Supply chains are being affected on a massive scale which raise the risk for high inflation.
War and Tourism, A Massive Cost
The Russian conflict will definitely affect tourism sector globally. Aviation industry is already suffering from the conflict but what is also concerning is that, the situation caused by the sanctions is pretty grim. Countries, which is a favourite holiday destination for Russian tourists and a nation which is reluctant to enforce economic sanctions against Russia face reaction from the European countries. Increased fuel prices have already made travelling unattractive and on top of this, the negative reaction of nations for enforcement of economic sanctions simply seem like the tourism sector has already taken a big hit in the coming season.
Food Crisis, Another Major Concern Caused by the Conflict
According to United Nations officials, there is a possibility for a global food crisis due to the war between Russia and Ukraine. Both countries are major growers of wheat and corn, they meet most of the need for bakery and farineceous products. Countries importing wheat and corn from Russia and Ukraine are in risk of not being provided with these goods. The risk for high inflation is also a worry since the impacts of the war are clear on food prices as well as commodity markets.
Delayed Reaction by the Markets
Moscow Stock Exchange plunged into very low figures and many companies (mostly US and European) terminated business relations with Russia based on the sanctions brought against the country. Unfortunately some of companies are major global names like Mc Donald's, Starbucks, Levi's, Coca Cola, Visa, Mastercard, Boeing, Airbnb and Apple. Russia considering an expropriation act against the properties of these companies is another factor feeding the economic tension.
In case you're wondering about the ramifications of changes in the world and how these changes affect us, please refer to our web site for experts Dr. Parag Khanna, Harry G. Broadman, John Bruton, Noreena Hertz and Professor Ahmet Kasim Han for their advice. Contact Speaker Agency for further information and any questions you may have.