Entrepreneurship Trends in the Future
An entrepreneur is the risk taker while creating novelties in business. Developing a business is usually described as entrepreneurship where the entrepreneur is the source of innovative ideas, goods or services.
28 December 2021 ・ Author: Speaker Agency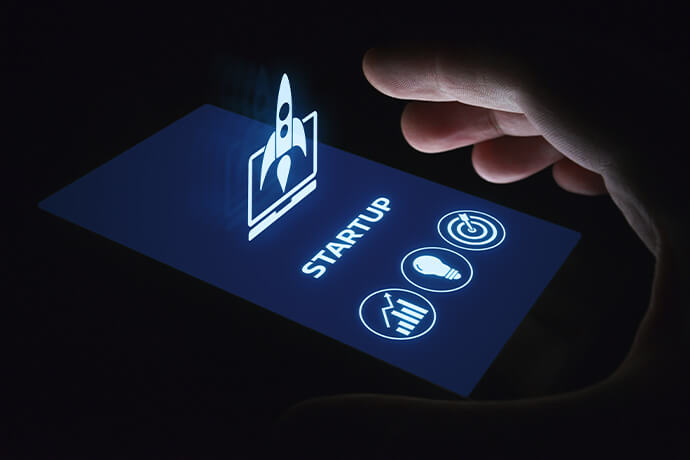 An entrepreneur is the risk taker while creating novelties in business. Developing a business is usually described as entrepreneurship where the entrepreneur is the source of innovative ideas, goods or services.
An entrepreneur catches on the needs and develops an idea to meet that need which eventually gets him to take steps towards setting up a business. Entrepreneurs who prove themselves to be trusted with the risks then get recognition. Once recognised in the world of business, it's now possible for the entrepreneur to play a key role in the economy while keeping up growth.
Specialising in a certain field or being a graduate from university are not the conditions to be an entrepreneur. It's more important to have had work done properly in establishments or to have created a reliable name in terms of business. Having new ideas and willingness to take risks are what makes it important.
To get a better grasp of concepts in the world of entrepreneurship, read further and you'll find out what you could be doing to set up your own business and what you need to know about the culture of entrepreneurship.
Future Entrepreneurship Grounds
Entrepereneurship in the time and day we live is, basically related with innovative and creative ideas which can be developed into businesses. Entrepreneurs who want to pursue their dreams need to start with a bright new idea. This is primarily what start-up projects have been about. In big companies, it's also possible for the employees to be involved in such like activities for it is possible to be an entrepreneur in an already established company. This is what we call in-company entrepreneurship. Entrepreneurship stems from the grand tree of innovation and, although there can be many branches of the tree, the root is always there to support them and that root is innovation. That being said, let's take a look at future entrepreneurship possibilities.
Information Technologies: Developing software is essential for e-commerce and IT services. These softwares are hence significant for companies and there's no doubt that as long as there's commercial competition, the area of information technologies will hold the key role.
E-Commerce: Most commercial activities now have been integrated with digital transformation as a result of technology. Most goods and services are now being presented to the customers via electronic channels and the trend keeps on spreading. E-commerce has already taken its place in the world of digital living.
Social Entrepreneurship: Social entrepreneurs aim to meet the needs and expectations of communities as well as transforming them. Social entrepreneurship has been improving globally for quite some time now and looks like keep spreading in many communities in different countries.
Logistics: Borders between countries have been less than an issue in recent years thanks to the possibilities of commercial activities being run in global fashion. Swift competition and high expectations of customers made global commerce a field where logistics are extremely important. Investing in logistics sector might as well be one of the most prolific fields in the future.
Marketing and Commercial Advertising: Digital marketing has become an essential way in commerce as social media platforms redefined the activity of reaching out to the customer. Marketing and advertising are more valuable than ever and the sector full of opportunities.
An Insight on Future Entrepreneurship
Entrepreneurship not only creates new grounds for all sorts of activities but re-shapes the existing areas of business. It's finally been getting the attention it deserves in all sectors and seems like to be more and more important in the future. If you need detailed information about how entrepreneurship works and how you can operate in today's competitive business world, please meet our Entrepreneurship Speakers like Akshay Ruparelia and Ambarish Mitra at Speaker Agency. Log on to our web site and unlock your potential with the assistance of our global speakers and find answers to your questions.