Planning The New Post-Pandemic Supply Chain
A supply chain is defined as the entire process of making and selling commercial goods, including every stage from the supply of materials and the manufacture of the goods through their distribution and sale. This is also known as logistics, successfully managing supply chain is essential to any company hoping to compete. The process of supply chain also includes company policies, company personnel, customer behaviour, operations, resources and tech systems.
14 June 2022 ・ Author: Speaker Agency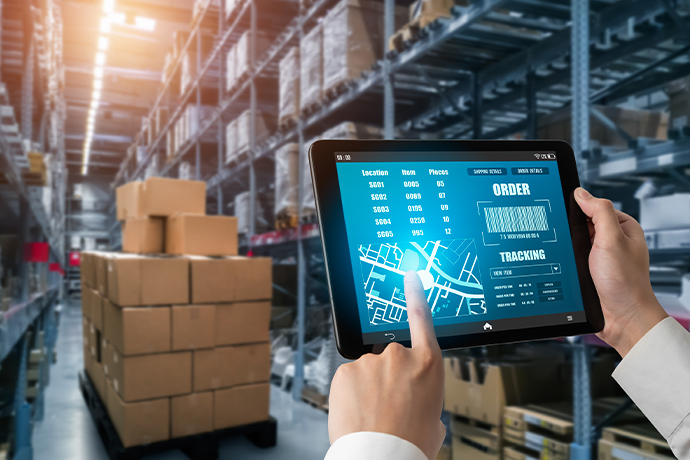 The pandemic affected all aspects of life but supply chain activities are seriously hurt during the pandemic. Rising costs, competitive work environment, delays and losses in transportation activities and decreasing productivity in manufacturing are some of the negative results of this period. In order to minimise the impact of the negative aspects, a new planning for supply chain operations have now become fundamental.
Supply chain management targets to solve several aspects of the generic process. Creating a rapid cycle of production, balancing the costs, evaluating the necessary work force and establishing a connection between the manufacturers and the customers. Production was interrupted during the pandemic and transportation was obstructed. Lockdown procedures were in place which made both manufacturing and transportation difficult. Hence the need to optimise and improve the post-pandemic supply chain procedures. Here are some areas to cover:
Supply and Demand Balance, Stock Management
Supply chain includes many steps which are original surveys, choosing, analysing, planning, stock check, purchasing, transportation, goods and services ratio, delivery of the products or the services to the customers and getting feedback. Now that the pandemic is over, supply and demand sheets need to be balanced and stock management needs to be optimised according to current cirmcumstances. Demand for some products is higher while some other products are demanded less in the post-pandemic period. That is why feedback collected from your customers matter for you so tht you have to update your planning according to data analytics and optimise stock management. That way you'll be able to supervise the entire supply chain process from purchasing to transportation and organise everything according to post-pandemic circumstances.
Solving Work Force Problems
Different fields of operation and branches of industry have a part in the supply chain. Some of them are product development, plant management, marketing, operations, logistics, customer relations and finance. The pandemic had a major impact on work force because of the economic volatility caused by the lockdowns. Travelling was banned and employees went through physical and psychological problems. This of course, created a work force crisis. Each and every component of the supply chain needs to be conducted methodically in order to solve the work force problems. All service units need to be co-ordinated properly to overcome the work force related issues.
Investing in Technological Infrastructure and Integrated Sytems
Despite its rarity, the pandemic became a global crisis quite rapidly and took hold of the world. It changed almost everything at work starting from the supply chain and affected many things in a negative way. At this point, with the impact of the pandemic, there are a few steps to take in order to tackle the effects. Technological infrastructure and systems integration are essential in order to increase operational productivity, to handle digital transformation, to provide data security and to optimise the digital interaction between different components of the supply chain. Technological infrastructure makes it easier to analyse all the procedures involving stock inventory, raw material, sales numbers and transportation. Instant access to frequently updated reports becomes easier and this allows the company to develop strategies according to post-pandemic conditions and annual inflation.
Devising Raw Material and Production Costs
Under the big umbrella of supply chain, there are manufacturing facilities, factories, warehouses, retailers and distribution centres. The pandemic caused delays and cancellations in getting raw materials and/or products originating from production facilities abroad. It showed us how important it is to access raw materials and how sensitive production costs are. Access to raw material and production costs should be very well examined when planning a new supply chain.
If you need more information about Supply Chains and related issues, please visit Speaker Agency's website and meet our experts Mark Millar, Harry G. Broadman, Parag Khanna, Professor Ahmet Kasım Han each of our speakers are prominent names in their fields of study and will be happy to advise you to help with your business.