What are the Best Strategies and Best Tools for New Marketing?
Marketing environment for our products and services has also changed, as we live in this new digital age in a developing and changing world. Today, brands carry out their marketing strategies through digital media. Compared to the former methods, this method makes us go forward and the number of options we're presented is immense.
28 December 2021 ・ Author: Speaker Agency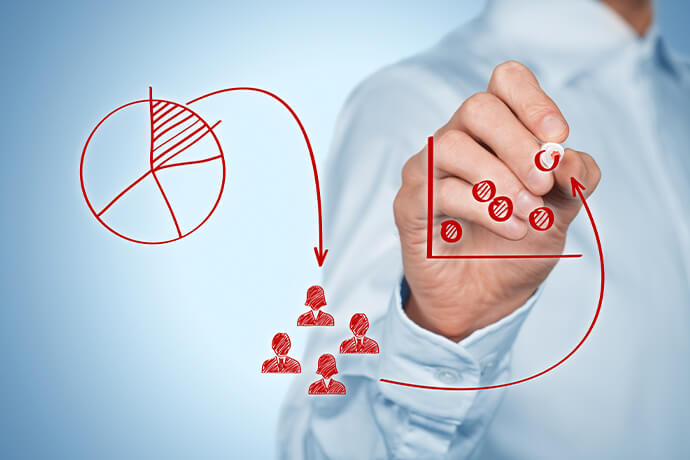 It has become easy to reach people online and to position the brand and the company especially in social media. At this point, the first thing that comes to mind will be 'influencer' marketing, which is recently one of the most popular forms in marketing communication.
What is Influencer?
Influencer, "the one who has effect, who can affect", is a kind of product promotion made by people with a large number of followers on social media accounts such as Instagram, Facebook, Twitter, LinkedIn and YouTube. By this method, companies can keep their target audience quite wide. Influencers try to explain the product or service they use in detail by shooting a short video. What should be considered here is the number of followers of the promoter, as well as the trust of the followers to the influencer.
New Marketing Tools and New Marketing Strategies
Social media, massive amount of information and data circulate, brings all kinds of wrong information to us, and this causes a lot of confusion. Granted, this information and data, which is sometimes referred as "information garbage", can be meaningful. Hence, software companies revealed the concept of "Big Data". Big Data Analytics is the process of making meaningful and processable data such as what we share on our social media accounts, the different sources we recorded, our photo archives.
With recent technology, all transactions performed via the internet such as research, communication, purchasing, sharing are stored. This makes it easier for companies to direct their brands to the right resources.
So, what are the marketing tools and marketing strategies of the digital age; which methods provide us with these possibilities?
Social Media Monitoring and Management Tools
These tools are used by social media marketers directly or indirectly on social media such as Hootsuite, Buffer, Sprout Social. With these tools, you can manage your social media accounts from a single source, access your statistics, implement and share applications such as timing and analysis of all your tools.
E-Mail Marketing Tools
By personalizing your e-mails, you can keep your existing customers and add new customers and new members. By making use of professional templates prepared in applications such as MailChimp and Constant Contact, you can improve the quality of your company, watch your statistical data and deliver your message to the right people at the right time.
Project Management Tools
With tools such as Basecamp and Trello, you can keep your accounts under control, create brand-new projects, add new colleagues and follow them through this application, using your mobile devices and your hard-wired computers. You can access these applications for free or expand use with various packages.
Communication Management Tools
With the help of these tools, you can see how much profit you make through which channels, distinguish which channels you use more efficiently, follow your customer information and become a customer-oriented company. Platforms such as HubSpot CRM and Salesforce can help you on these matters.
Search Engine Oriented Tools
It is also possible to name this category as SEO tools. Being successful at this point will depend on producing more content. In order to create and plan content, you need to consider points such as keyword research, content development, competitive analysis. You can perform this service through platforms such as Google AdWords, Google Trends.
Become better equipped for your target audience, express your creativity in marketing and open new horizons for yourself and your customers, by visiting the Speaker Agency web page to stay up-to-date. You can watch the talk videos on the pages of Speakers such as Omar Johnson, Steven Van Belleghem and Timothy Armoo listen to their podcasts, or invite them to your institution and help your team enhance their knowledge and vision levels.