Post Pandemic Changes in Travelling Habits
Starting from the first months of 2020, the entire world was faced with a pandemic which was unprecedented before: Covid-19.
30 June 2022 ・ Author: Speaker Agency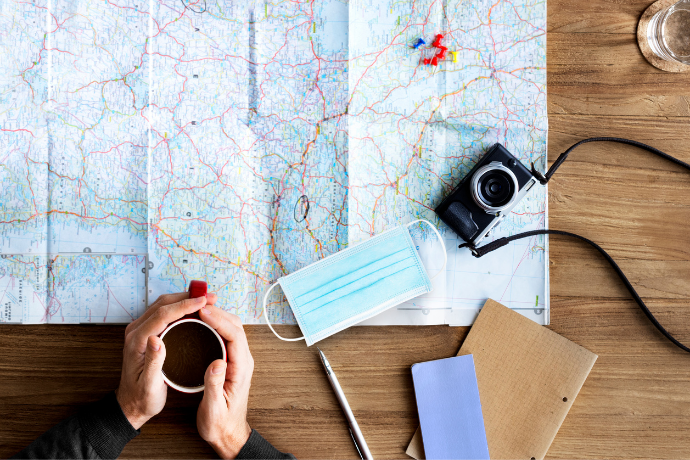 We were also somewhat caught off-guard against this major situation in many different levels. In the past, other diseases like SARS, H1N1 (also known as Swine Flu), Ebola and MERS had global impact to a certain extent but the spread was taken under control relatively quickly. We were able to carry on with our lives quite fast. Unlike other diseases, Covid-19 forced us to make major changes in our lives.
Hand sanitizers, disinfectants and social distancing became vital as well as face coverings. We all are familiar with the ancient scary-looking face masks which appeared in mid 14th century during the Black Plague. People with plague masks looked like standing giant crows with equally giant beaks. One could only imagine how difficult it must have been to breathe through those masks yet, we got used to wearing face coverings wherever we go.
Shopping, public spaces, at work and even in situations where we try to relax such as having a holiday at a hotel. Obviously wearing face masks during leisure activities seems like a small part of the changes and the difficulties we had to go through. So let's read more about the changes we had to adopt.
Travelling Under Pandemic Regulations
First phase of the pandemic which required full lock-downs came with fear and anxiety. Even after the regulations were gradually lifted, we still acted with extreme caution because we experienced staying at home for weeks and weeks. We started to plan our visits or holidays with a list of rules on our minds.
Under the circumstances, day trips to near-by areas, destinations only possible by driving, rural areas with fewer possible visitors and even virtual tours have become the preference of tourists. Also, local destinations have become more popular while international travel has taken a big hit.
Digital Integration
As the consumer behaviour changed, the travelling industry adopted some new strategies. Almost every sector gave start to digital integration which had been in the radar for travelling industry. Travelling plans have been done on the internet already and the industry acted accordingly.
People are more concerned about the hygenic conditions of the hotels, restaurants and other social spaces. Hotels and restaurants have updated their online profiles accordingly making sure the customers get enough information about the premises and what state they are in. Most hotels and restaurants now have been running their own booking sites as well as being accessible through travel agencies.
Post Covid International Travel and the New Normal
International travelling seems to make a come back following the lift of the pandemic regulations. The number of vaccinated people is also a factor here. However, experts warn us about going back to normal that it might be too soon. This means we still need to be taking some precautions when travelling internationally. Basically, it looks like our new normal.
The international body for travelling, World Travel & Tourism Council (WTTC) have been working on new health and safety measures and protocoles for safer, more hygenic trips but they express they cannot guarantee 100% disease safe international trips for passengers.
Best Travel Speakers of Speaker Agency
Future of travel and exploration is closely linked with consumer behaviour trends that were shaped and reshaped by the seismic event that was  the pandemic.
Necessity is the mother of all invention and we did see industries step up in the most creative and innovative ways. Technology, AI, future of mobility and consumer behaviour analyses are all part and parcel of the changing travelling preferences.
Speaker Agency proudly represents Will Higham, Andre Borschberg, Felicity Aston, Dr. Ayesha Khanna, Azeem Azhar and Ambarish Mitra who all share their perspective on the future of air and road travel, mobility trends and changing consumer habits as shaped by the pandemic and accelerated by the climate emergency.